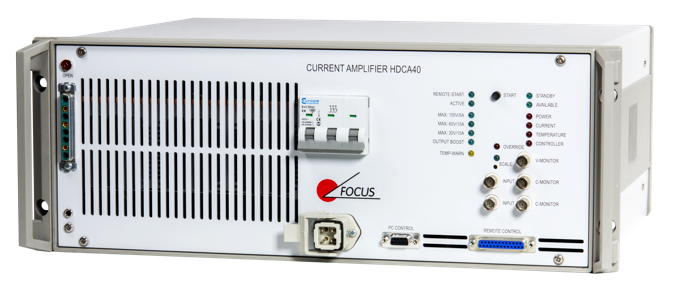 High dynamic current amplifier for high performance electron beam machines.
Ultra fast deflection of electron beams.
Example: 200 kHz triangle, 20Ass at 3 µH.
EB multipool welding and EB surface hardening.
Completely remote controllable by CAN or RS232 interface.
Convenient integration with EB machines as 19" rack unit.
Well approved within a number of industrial field applications.

For more details see the related flyer.

Please contact us if you need assistance with your application.