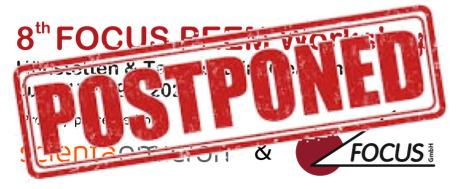 8th FOCUS PEEM Workshop is postponed to 2021!


Dear Colleagues,

although the date for our workshop is not yet imminent, we are forced to postpone it due to the challenges caused by the coronavirus pandemic. We would like to keep unnecessary cost risks and planning uncertainties away from everyone involved.

As it is not foreseeable whether later this year the situation will be again close to normal we have decided to postpone the workshop not just by a few months but by one year to June 16th to 18th 2021.

However, we will try to find a way for at least some of the information/scientific work scheduled for the workshop will be made available to you.

We will also update our webpage accordingly.

We ask for your understanding , send you our warmest regards and best wishes for your health and hope to welcome all of you latest for the FOCUS PEEM Workshop in 2021!